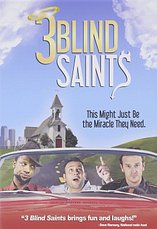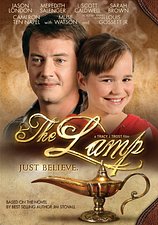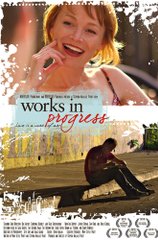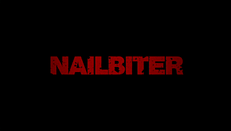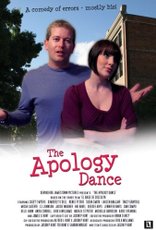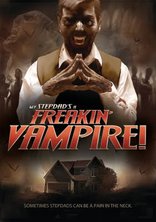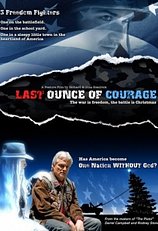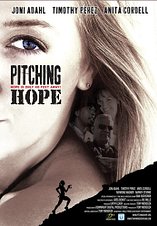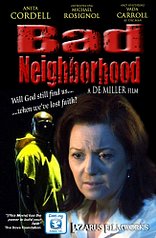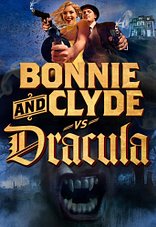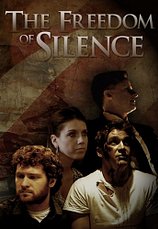 Anita plays a funeral attendee. This heartwarming movie tells the story of a local war hero whose son goes off to war. His new wife brings Christian, his first son, in to the world while the young hero is away at war earning medals for valor. However, the tragedy that ensues on a cruel battlefield will change everyone's life forever as Tom Revere is laid to rest giving his ultimate sacrifice for freedom. Fourteen years pass and the young baby grows to be a teenager (Christian Revere) who, with his mother (Carrie Revere), comes back to the small town of Mount Columbus. The grandfather is the pharmacist and mayor of the town who realizes that freedoms are being taken away and the first battle is it restore the Christmas holiday in his home town. Bob challenges the town to "Wake Up" and begin to take back the freedoms that are being lost, one by one.
Anita plays Mrs. Chouder. This is the tale of three bumbling con men assigned community service at a church after a run-in with the local sheriff. Hilarity breaks out as the irreligious trio fakes their sacred duties. Deception deepens when "Sam" (Richard Speight, Jr.) gets involved with "Rusty Pickens" (Barry Corbin) to steal church funds. His faulty attempts to romance "Tiffany" (Audrey Matos) fall flat, as she doesn't believe a word he says. A crisis of the heart occurs as Sam and his buddies begin to actually like the people they have been cheating. In spite of all the lies and religious quackery, "Sister Louise" (Irma P. Hall) believes that good can come from the most unlikely people. Can her love and wisdom hold them all together? And could it be that the blind might just turn out to be the saints after all?
Anita plays Mrs. Singleton. The Lamp is a powerful story of hope and overcoming loss, written and directed by award-winning director Tracy J Trost & based on the book by bestselling author Jim Stovall. It stars Jason London, Meredith Salenger, L Scott Caldwell, Sarah Brown, Cameron ten Napel with Muse Watson and Academy Award-winning actor Louis Gossett Jr.
Anita plays 'Anita' in the film. Works in Progress is a poignant, romantic comedy feature film that follows the lives of two recent small-town college fine art graduates and a successful, yet unfulfilled insurance professional during a magical summer in "the big city." Works in Progress is set in the present day (with brief flashbacks) in rural western Kansas and Kansas City, Missouri.
Anita plays Evelyn Thompson. It's the year 2030, and the government has outlawed Christianity. Enter Zach Thompson, a brave man who teams up with a friend to hack into the government's computer system to reclaim religious freedom for Americans.
Anita plays the Faux Bonnie in the beginning scenes. Bonnie & Clyde vs. Dracula combines the rough and tumble world of the 1930's era gangster movies with the violent gothic atmosphere of a classic horror film. When a robbery goes bad and one of their companions is shot, Bonnie & Clyde are forced to seek help at a nearby mansion, home of the twisted Dr. Loveless and his imprisoned sister, Annabel. But, Loveless has a secret. Deep in his cellar, the recent revived Dracula awaits. Rated R
Bonnie and Clyde vs Dracula
Anita plays Barb Grantham. The faith of all Christians is tested daily. When that faith is a test from God, how quick will we respond? How much can we take before we abandon our faith? What is our human breaking point? Yet, many times we expect God to respond quickly. But, is waiting on God part of the test? Barb Grantham is a good Christian. Despite planning to the contrary, she finds herself stranded in a Bad Neighborhood and under, what she believes to be, attack. She has no one to call on but God. She cries out for help from Him. She has only her prayers to guard her. As events unfold, she loses faith, thinking that God has abandoned her. But has He?
Anita plays Gloria Moreno. When Samantha loses her scholarship, she is convinced by her retired vet father to compete in a high stakes horseshoes tournament to win back the squandered college cash. Samantha must then discover the physical and inner-strength she needs to succeed.
Anita plays Molly. High school student, Rusty Funkouser, finds out his brand new step-dad is a vampire looking to raise some serious hell.
My Stepdad is a Freakin' Vampire!
Anita plays an airport guest. The Maguire family is forced to take sudden refuge in an abandoned storm cellar from a deadly tornado only to discover that something, not quite human is holding them captive.
Rated R
Anita plays the Zookeeper. Adam and Eve are in what seems to be a perfect relationship. When Adam gets her a gift that's a little over the top, it sends them into a spiral of chaos and mayhem! Getting advice from friends, co-workers, and family, Adam tries over and over to apologize, and just keeps making things worse.